Stand with Belarusian Arts and Culture community. Donate to  Donate (paypal.com) and Save Our Songs campaign.
---
Arrests
Maryia Kalenik, a student at the Belarusian State Academy of Arts who was detained on November 12 as accused under criminal case of organizing riots, has been recognized a political prisoner.
Vital Byl, a historian, guide, and junior researcher at the Niasviž Museum-Reserve (Niasviž Castle is a UNESCO World Heritage site), author of a number of publications and books about the Radziviłł family (they were a powerful magnate family maintaining the Castle), was detained on November 22 in Baraŭliany district in Minsk at the rally of the districts.
Natallia Bordak, an artist and poet from Niasviž, was summoned to the police department for a "preventive talk" and had a report drawn up for having participated in an unauthorized mass event. She then was sentenced to 7 days in jail. Natalia is waiting for the results of the test on Covid, and if it turns out to be negative, she will be immediately taken to serve her sentence. Conditions in the Niasviž remand prison are harsh, the cells are in the basements, they are dump and don't even have running water, and Natallia has a sore spine and joints.
Alena Hironak, an actress, was detained during the peaceful March of Neighbours in Minsk on November 29. On October 26, Alena was already detained and released that same night. On December 1, Alena was fined 30 basic units (264 Euro).
---
Pressure and Dismissal, Strikes
Zmicier Sasnoŭski, the leader of the medieval folk band Stary Olsa, who was detained in Kletsk on November 13 and after having spent three days in the remand prison without food and in terrible conditions, fined 30 basic units (267 Euro), had to leave Belarus as some unknown people have been looking for him and he had concerns about his safety.
Andrej Novikaŭ, director of the leading regional theater in Mahileŭ and the International Youth Theater Forum "M. @ rt.kontakt", which has been gathering famous theatres from all over the world in Mahileŭ since 2006, was fired without explanation, but in fact for not putting pressure on his employees who took part in the protests and were detained.
His colleagues collected 86 signatures under a collective appeal to keep Mr. Novikaŭ as the theatre's director, but a new director has already taken over his post.
Ihar Kulikoŭ, a poet, translator, and lecturer at the Academy of Arts, was reprimanded for "participating in unauthorized mass events in November 2020".
Seven employees of the Institute of History of the Academy of Sciences were fired, they are Mikałai Vołkaŭ, Aliaksej Šałanda, Kaćiaryna Kryvičanina, Aleś Žlutka, Andrej Radaman, Taćiana Paŭłoŭskaya and Uładzimir Šypila; four of them were detained during the protests.
Five more employees resigned in solidarity (Uładimir Tuhaj, Andrej Macuk, Vadzim Aniperkaŭ, Andrej Unučak, Vasil Varonin).
Aleh Roŭda resigns from the position of director of the Brest Music College, which he has been occupying for two years. During the presidential election, he was the chairman of the election commission at the polling station where Sviatłana Ćichanoŭskaja won the majority of voices.
Aliaksandr Pamidoraŭ, radio presenter and musician, resigned from Belarusian Radio Rocks.
"There is a dissonance in hosting entertainment programs at a time when down on your street unknown people are trying to arrest your daughter. When on the streets of your city unknown people with no faces but armed, grab civilians, your neighbors, beat and torture, unjustifiably throw them in jail. When you've been behind the bars yourself and when your colleagues and friends are there," – Aliaksandr said in a comment to the Belarusian Culture Solidarity Foundation. 
Jaŭhen Malikaŭ, a historian from Homiel who was fired from the Belarusian State University of Transport on November 19 after having taken part in a rally and served 5 days in jail, was drafted into the army. Jaŭhen is 40 years old, and 27 is the age limit of the conscription age in Belarus.
---
Cultural Resistance
A big concert "Music nearby" took place on Friday, November 27 in Minsk in support of all those who have difficult times, as well as artists who, for obvious reasons, don't have the opportunity to perform.
RSP, Krama, Zmićer Vajćuškevič, Alena Žaludok and Chinchinchenel, Śviatlana Beń, Aleh Chamienka (Palace) took part in the festival.
You can support the musicians here and watch the recording below.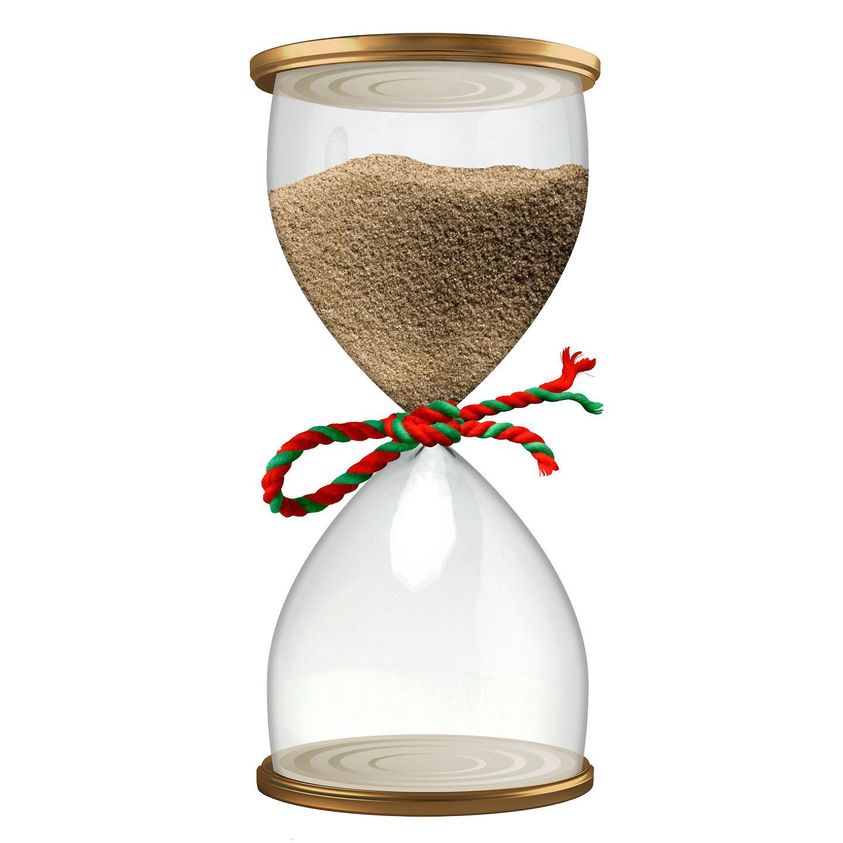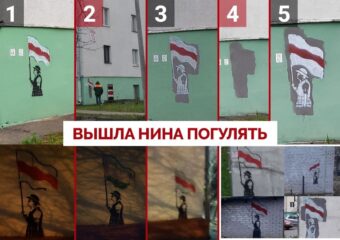 Street art showing Nina Bahinskaja is travelling around Minsk.
New piece by Uladźimir Cesler.
Pít Paŭlaŭ gave a concert for the residents of Anharskaja neighbourhood in Minsk. See the link to watch the recording and support the musicians.
See a virtual exhibition about the events after August 9 "Belarus of the Future. The power of women's will" following the link. 
"The exhibition is a story about the power of humanity, which awakens when people can't live in peace because of the  lies, violence, and injustice. It is a story about people's dreams for a better life in their country and the desire to fight for it", say the organizers. 
The exhibition is created in cooperation with the independent platform SHKLO, which promotes the works of Belarusian photographers.
A video version of the concert of Paviel Arakialian and his band The Outsiders was shown on November 28.  It was dedicated to all the unbreakable artists of the victory: musicians, writers, actors who are fired, arrested, beaten, but who still join the marches and continue creating, playing, and performing, You can donate any amount to the Belarusian Cultural Solidarity Fund at any time.
An artist Aliaksandra Kanafalskaja created a very emotional video for the song by TOR BAND dedicated to Raman Bandarenka and his mother.
---
Voices of Belarusian Culture
Ihar Baranoŭski, a local historian from Brest, who experienced a 30-day arrest for participating in mass events, shares his thoughts about the experience gained behind bars, the protests and the government's reaction to them.
"What I learned from this is, of course, that the people I met in jail are the future of Belarus. This experience is valuable. I realized that the system is based purely on force, violence, and the lies which they themselves spread among their employees and try to throw it at naive people. But my views have only strengthened."
Aleś Dźianisaŭ, a musician, journalist, and leader of the Hrodna-based Belarusian folk punk band Dzieciuki, who was detained on 11 August as he was riding a bicycle, beaten and by pure luck released after the court hearing, told about his detention and work under current conditions.
"In some songs [of the third album] we spoke directly about the situation in the country. Again, this wasn't politics. This was our civic position. In fact, it's impossible to stay aside from politics in our country. It will come to you whether you want it or not."
Paviel Arakialian, a jazzman and record holder in the number of street concerts held in Minsk over the protest months, who was detained after one of such gigs on November 7 and sentenced to 15 days in jail, shared impressions of his imprisonment. 
"I feel more energy now than before my detention. I saw the mood of the people in jail, people who are, basically, held captive. They discuss what their next steps will be, how to reform health care, the police system, education. You can employ their suggestions to reform the system in the next two-three years. There are ready-made models for everything which just need to be adapted to our realities."
Andruś Takindanh, who was detained on November 7 after a concert of the band "Recha" in Minsk and spent 15 days in jail, told about his experience. 
"All the members of our band knew that it would happen sooner or later. And when the sentence was passed, we felt kind of relieved. We knew how the concerts in the neighbourhoods could end for us. We'd had this feeling, like guilt, that many of our colleagues have been in jail, so we anticipated it to happen with us. Honestly, it's a low price for all the joy we received performing for people at those local community gigs. What matters is that loads of people came to our last event, and we finished it before we got detained."
Siarhej Smatryčenka, translator and philologist, Ambassador of independent Belarusian culture in the Czech Republic. 
"It's all about culture exclusively. At the same time, of course, we must take into account that culture can and should somehow reflect on political and social events. We have three main areas of activity: informing people in the Czech Republic about the situation in Belarus; implementing our own projects, such as exhibitions, meetings, discussions; and the third area of ​​our activity is to be mediators in the implementation of various ideas in collaboration with other organizations."
---
International Solidarity 
Andrej Kurejčyk's new play "Offended. Belarus (sia)", which describes the dramatic events in Minsk after the August 9 elections, has been published in Swedish! It was previously presented as part of the international theatrical solidarity project by the Swedish Royal Theater in Stockholm, and readings were held in a dozen cities around the world.
The proceeds will go to support Belarusian cultural community as part of the Save Our Songs campaign supported by PEN Belarus. Follow the link to purchase a paper copy.
More than 50 Polish writers have signed a letter of solidarity with their Belarusian colleagues. Among the signatories is a Nobel Laureate Olga Tokarczuk.
"In the hour of trial, be sure of our solidarity. Human rights are the same for everyone, and by defending them, we will always fight for your freedom and ours."
A video reading campaign #freewordsbelarus was launched on 26 November, the 90th birthday of the renowned Belarusian writer Uladźimir Karatkievič.   
"With the #freewordsbelarus-action, 36 presidents and board members from 33 writers' and translators' organisations from 22 countries raise their voice for the Belarusian democracy movement, representing 120,000 authors from Europe, who stand in solidarity."
The joint action of the European Writers' Council (EWC) and the European Council of Literary Translators' Associations (Ceatl) is a strong sign of solidarity with the Belarusian people and the detained Belarusian authors and artists. The solidarity campaign #freewordsbelarus presents "The Border" from the book "Frescoes" by Barys Piatrovič, the Chair of The Union of Belarusian Writers. 
Ukrainian writers sent an open letter of support to their Belarusian colleagues. 
"We, maybe better than some, understand what the price of freedom is. Together with you, we address the international public: support free Belarusians! Help end the violence in the European country! Do not repeat the appeasement mistakes, do not be silent!"
The Russian band Kasta created a video for their song "Выходи гулять", which depicts the tortures of Belarusian security forces towards the detained peaceful protesters.
Documentary drama "Breathing together" is to be staged in December at the Russian Drama Theater of Lithuania. The play features Belarusian actors and directors who have participated in the events of the last months in Belarus. The premiere is scheduled for December.
---
Auction to help Belarusian cultural figures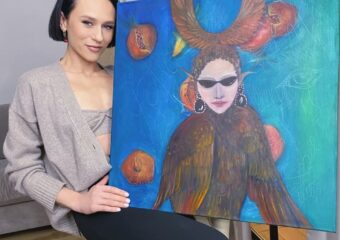 Kaciaryna Ivanchykava, the soloist of the band IOWA, has provided her unique painting for the auction to support her repressed colleagues in Belarus. "I drew this bird …, even, probably, it's myself. For me, it's something wonderful. The bird is singing. She has a voice, confidence. In her mood, her posture I feel like this bird is looking for balance. And she is on the right track," Kacia says.
Make a bid and support Belarusian cultural figures.
---
Miscellanious
Viktar Babaryka, Lukashenka's major rival who was arrested on 18 June and has been kept in the KGB pre-trial detention center, has his right to buy books violated. The prisoner can either borrow books from the prison library or buy them, according to the list, in a bookstore, but the books for Viktar orders aren't bought or given to him. Besides, the political prisoner did not receive any letters and postcards sent to him on his birthday on November 9.
Maryia Kaleśnikava, who has been kept in Zhodźina remand prison since the beginning of September, had her books taken from the prison cell.  The books were "Stephen Hawking's Universe", Yuval Noah Harari's "21 Lessons for the 21st Century", and "Homo Deus. A Brief History of Tomorrow".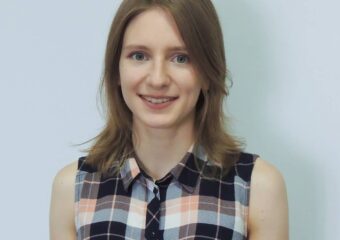 Maryna Hłazava, a suspect in the Karahod case ("karahod" stands for a combination of a circle dance and chorus singing, similar to the choreia of ancient Greece), was released from prison and placed under house arrest on November 24.
On September 13, a water cannon was used in Brest as protesters were singing and doing "karahod". A criminal case was instituted against the protesters under Part 1 of Article 342 of the Criminal Code of the Republic of Belarus – the organization of group actions, grossly violating public order and involving obvious disobedience to the legitimate demands of the authorities (punished with a fine, or arrest, or restriction of liberty for a term of up to three years, or imprisonment for the same term). Dozens of people are suspects in the case at the moment, but Maryna was the only one put in jail.
Download the pdf-version of issue 8 of Cultural Resistance Monitoring
The newsletter was prepared by the Belarusian PEN Center in cooperation with the Belarusian Cultural Solidarity Fund.
The information partner is the portal TuzinFM.by